The Assembly Call was launched before the 2011-12 season with a simple goal: give IU basketball fans a place online to hang out immediately after every game to discuss their Hoosiers. With audience members all over the globe, and a growing legion of die-hards who show up after each and every game, The Assembly Call has become more than a postgame show — it's a global community of IU fans who love connecting with each other through their shared love of Indiana hoops.
ITH launched on June 26, 2007. Co-edited and co-authored by Alex Bozich and Ryan Corazza.
A leading source of Indiana Hoosier basketball and football news and recruiting.
This will be a site solely dedicated to coverage, discussion and breakdown of the Indiana University Football Program. We hope that in the coming days, months and years we can become your leading source for FREE Hoosier Football information.
Welcome to The Daily Hoosier. We are an independent publication operated by an Indiana native and IU Bloomington alumnus. We cover all things IU athletics. Rather than covering the "beat" which can be a little dry and mechanical, we attempt to cover IU sports from the fan's perspective.
Indiana University baseball coverage from the fan's perspective.
The Hoosier Report with Matt Denison
Southern Indiana Basketball 11 am - 12 pm Monday-Friday 1450 am WXVW 96.1
Where Passionate IU Fans Get Their Fix
Covering All Things Sports
The Source for IU Sports and Recruiting
Complete coverage of Indiana University athletics. Part of the Indiana Daily Student (@idsnews)
A New Perspective on Indiana Athletics
Indiana Sports Crimson Coverage
Your Home for Indiana Hoosier Athletics Coverage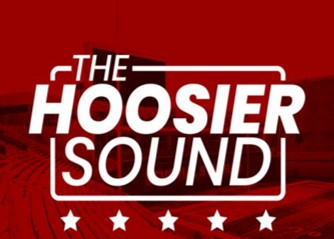 We are an IU Sports centered podcast that focuses on Indiana basketball, football, baseball, soccer, and more.
The modern way to get your Indiana Hoosiers news, game breakdowns, analysis, and more.